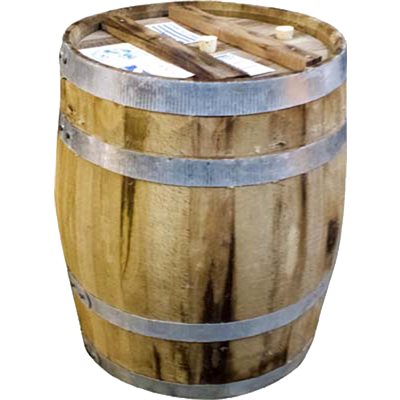 KRINOS Parnassos Feta Cheese
Keg
Item #:20900
Since 2002, only Fetas made in specific regions of Greece are awarded a Protected Designation of Origin (PDO) by the European Union – and Krinos Parnassos Greek Feta Cheese is honored to be one of them. Hailing from Mount Parnassos, Krinos Parnassos Feta is made with the milk from sheep grazing freely in this ideal terrain. Krinos Parnassos Greek Feta is the quintessential traditional Feta. It is brined and aged in wooden barrels – as has been done for hundreds of years. The result is a delicacy that cheese connoisseurs call the "gold standard" of Fetas. Greek Parnassos has the same tangy milky flavor as a classic Feta. What sets this cheese apart is its slightly firmer texture and delicate notes of oak, imparted from the wooden barrels. If you haven't tried barrel-aged Feta, you're in for a treat! Enjoy drizzled with olive oil and oregano as part of a meze or cheese platter, or crumbled into a salad or an omelet. Use as a bright and creamy flavor accent to a roasted fish or meat dish with Greek Green Olives. Low in fat and rich in vitamins and nutrients, this is the ultimate Feta!
Item
| | |
| --- | --- |
| Item Package: | Keg |
| Item dimensions - LxWxH (inches): | 0 x 0 x 0 |
| Item weight (lbs): | 0 |
| Country of Origin: | Greece |
| Storage: | Keep refrigerated. |

Pasteurized milk, salt, cultures and enzymes, in water, salt, and lactic acid.