Minerva Greek Extra Virgin Olive Oil
Extra virgin olive oil (EVOO) is an antioxidant powerhouse and one of the healthiest fats you can consume. Minerva Greek Extra Virgin Olive Oil is cold-pressed for a full-bodied, fresh flavor and a distinctively fruity and peppery aroma. Also available in Kalamata Greek and Organic Greek varieties, Minerva Extra Virgin Olive Oils are ideal for salad dressings, marinades, pasta sauces, oven-baked stews and casseroles.
Make Minerva EVOO part of your heart-healthy diet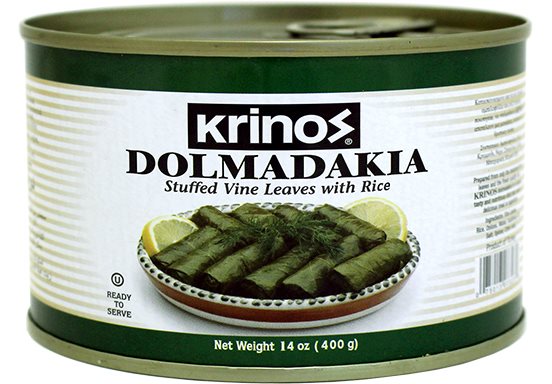 Delicious Dolmadakia
At Krinos, we hand-select only the most tender grape leaves for our flavorful Dolmadakia, also known as stuffed grape leaves. Krinos Dolmadakia are stuffed with a delicious blend of rice, herbs and spices. A classic component of Greek and Turkish meze platters, Dolmadakia can be enjoyed with hummus, baba ganoush and olives. Simply drizzle with olive oil and lemon and serve.
Add Krinos Dolmadakia to your weekly shopping list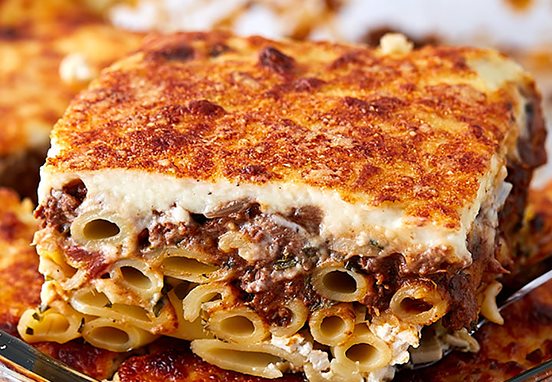 A Twist on Lasagna your Family will Love
Pastitsio is a traditional Greek casserole of macaroni and ground beef with cinnamon-flavored tomato sauce. The noodles and spiced meat sauce are layered in a casserole dish, then topped with a cheesy béchamel sauce and baked until golden. Rich, filling and packed with flavor, Pastitsio is the perfect food for a cold winter's evening. Add a tossed salad and some crusty bread and your meal is complete.
Try Pastitsio for a heart-warming meal