Krinos Tahini – made from the purest ground sesame seeds.
Nutty in flavor and velvety in texture, tahini is an essential component of traditional spreads like hummus, baba ganoush – and the basis of the confection known as halva. A nutritional powerhouse, Krinos Tahini is an excellent source of calcium and protein and is rich in vitamins E and B. Cook a myriad of dishes or sauces with our delectable tahini or just drizzle it right out of the jar onto falafel, grilled meat, chicken or lamb kebabs.
Add Krinos Tahini to your grocery list today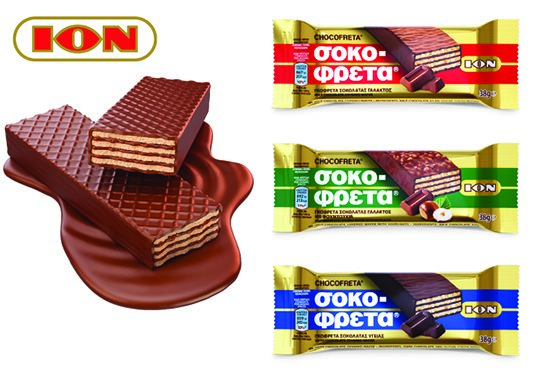 Delicious ION ChocoFreta wafers.
ION ChocoFreta are thin vanilla-flavored waffle cookies with an assortment of creamy fillings - all wrapped in silky ION chocolate. This chocolate lover's delight is a delicious after school and after-meal treat and a perfect garnish to any ice cream. ION ChocoFreta are available with Milk Chocolate, Hazelnut-Chocolate and Semi-Sweet Chocolate fillings.
Treat your family and friends to ION ChocoFreta wafers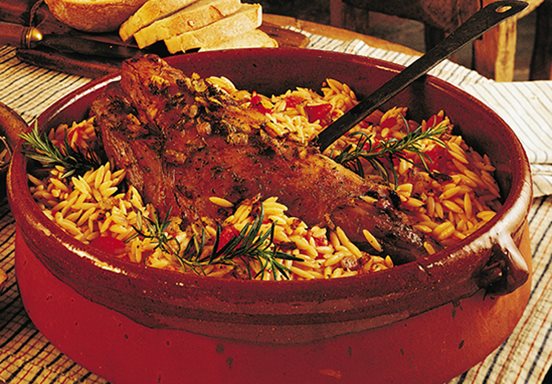 Perfect for a cold weather dinner - Meat & Orzo Oven-Baked Stew.
Our Meat & Orzo Oven-Baked Stew (Youvetsi) is truly versatile. You can use any meat or vegetables of your choice, which is combined with orzo pasta, fragrant tomato sauce and freshly grated kefalotyri cheese. It's not difficult to prepare, but it needs time in the oven and is best cooked slowly. This delicious stew is hearty and comforting and is the perfect winter dish.
Make our Meat & Orzo Oven-Baked Stew a new family favorite meal