Krinos Tahini – made from the purest ground sesame seeds
Nutty in flavor and velvety in texture, tahini is an essential component of traditional spreads like hummus, baba ganoush – and the basis of the confection known as halva. A nutritional powerhouse, Krinos Tahini is an excellent source of calcium and protein and is rich in E and B vitamins. Cook a myriad of dishes and sauces with our thoroughly blended tahini or just drizzle it right out of the jar onto falafel, grilled meat, chicken or lamb kebabs.
Add Krinos Tahini to your grocery list today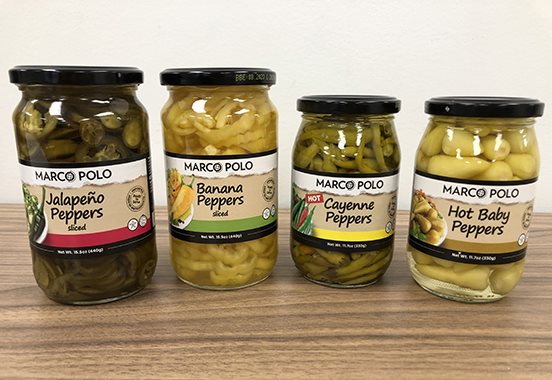 New Hot Peppers from Marco Polo
Put a spicy crunch in any meal with Marco Polo's new expanded line of hot peppers. Choose your level of heat with Sliced Jalapeño, Sliced Banana, and Whole Cayenne and Hot Baby Peppers. Use Marco Polo Peppers to add a layer of vibrant heat to a grilled cheese sandwiches, meat sandwiches and your favorite panini. Our peppers are also delicious in salads, red pasta sauces and salsas.
Find your favorite Marco Polo peppers today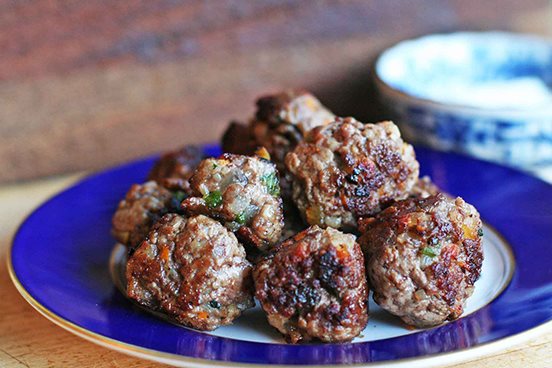 Greek Mini Meatballs
A traditional recipe, flavoured with onion, mint and a hint of dried oregano. These meatballs are crisp on the outside and soft on the inside. They are best served as an appetizer with Krinos Tzatziki and pita bread as part of a meze platter, or as a low carb meal with a salad.
Treat your family to mini meatballs tonight