Zanae's ready-to-serve vegetarian antipasti.
For a delicious and nutritious addition to your antipasti platter, try Zanae's ready-to-serve vegetarian specialties. Available in six varieties - Giant Beans, Stuffed Peppers & Tomatoes, Dolma, Chicory Salad, Mixed Veggies and Spinach & Rice - these convenient 10oz tins are also a healthful accompaniment to fish, poultry or meat dishes.
Bring the best of Greek cuisine to your table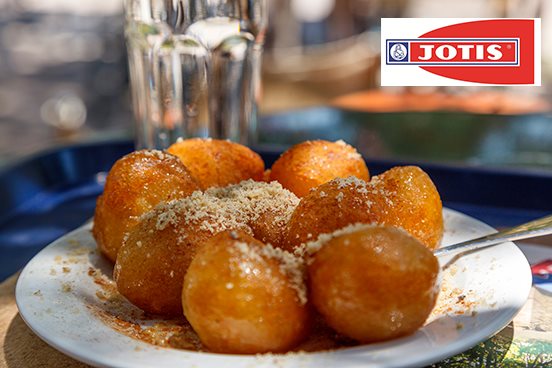 Enjoy sweet, classic Greek "donut holes."
Loukoumades (loo-koo-mah-thes) are bite-sized, deep-fried dumplings drenched in a honey-flavored syrup, dusted with powdered sugar and rolled in chopped walnuts. With JOTIS Loukoumades Mix, we've made it easy for you to make these light and airy dumplings. Just add water to the dry ingredients, mix well and deep fry to golden perfection.
Treat your friends & family to the perfect sweet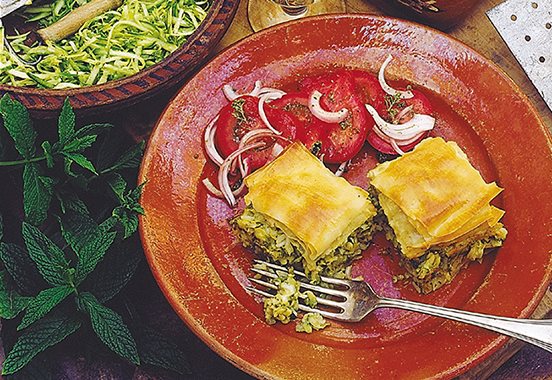 Greek Zucchini Pie - an authentic crowd-pleaser.
Our Zucchini Pie is a simple combination of zucchini, onions, herbs, eggs and feta, wrapped in buttery, flaky phyllo dough. Paired perfectly with a Greek salad, this end-of-Summer comfort food makes a delicious and light vegetarian meal.
Enjoy Zucchini Pie with your family this week