Delamaris - Heart-healthy and delicious fish.
Delamaris fish products are healthy, versatile and suitable for any occasion. Ranging from fish with vegetables and fillets of mackerel and sardines, to tuna pâtés, Delamaris is an excellent source of Omega 3 fatty acids, protein and vitamins B, D and E. For a quick snack or appetizer, enjoy our all-natural fish right out of the tin or serve on crackers or toast with a squeeze of lemon and pinch of parsley.
Add Delamaris to your weekly shopping list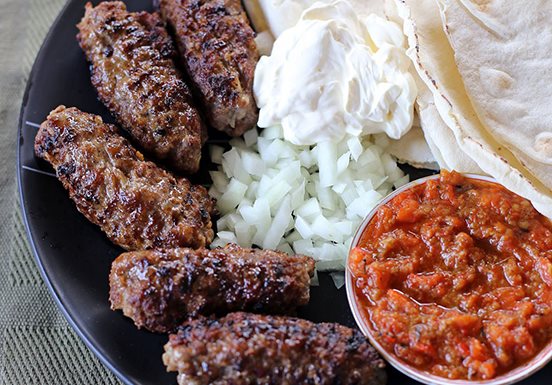 Cevapi – a truly unique sausage.
Cevapi are hand-shaped, case-less sausages that are a popular street food in the Balkans. Prepared with a mixture of beef, lamb and/or pork, cevapi are best served with several stuffed into pita bread and garnished with sliced onions and a dollop of Ajvar (roasted red pepper spread). Look for cevapi in your local market's frozen food section.
Grill up cevapi for your next Sunday brunch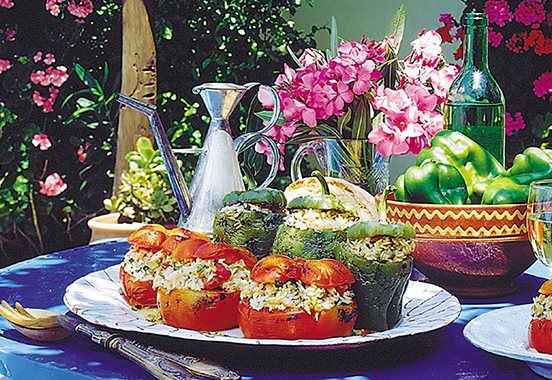 Enjoy a healthful comfort food – Stuffed Tomatoes and Peppers.
As the year's outdoor dining season comes to an end, treat your family to Stuffed Tomatoes and Peppers. They're fresh, seasonal and healthful with an aromatic combination of vegetables, grains and herbs. This delicious vegetarian dish can be served warm or at room temperature.
Make Stuffed Tomatoes and Peppers a new family favorite