Delicious Figs are in Season!
All-natural Krinos Kalamata Crown Figs are sweet, dense, chewy and packed with flavor! They are also one of the healthiest fruits one can consume. Rich in calcium, potassium, iron, magnesium and vitamins B6 and E, our sun-dried figs make a nutritious on-the-go treat and a great addition to any cheese and nut platter.
Try Krinos Kalamata Crown Figs today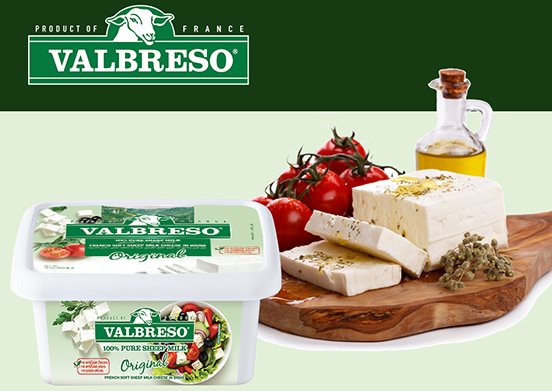 Gourmet French Feta from Valbreso
Valbreso French Feta is a milder cheese than a traditional Feta with a subtle tang and slight Roquefort taste. A wonderful addition to a cheese or meze platter, Valbreso French Feta is also a perfect ingredient for salads and omelets. Feta is one of the lowest-fat cheeses and is a rich source of probiotics, calcium and protein.
Add Valbreso French Feta to your shopping list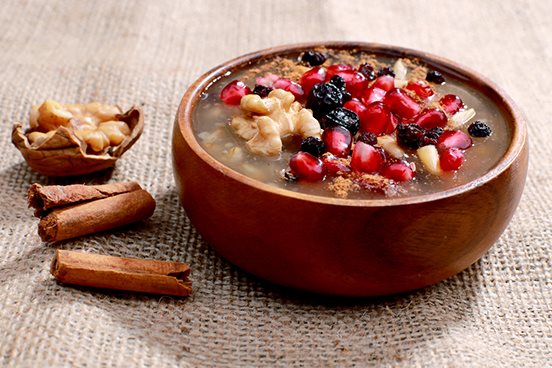 Warm Up in October with Noah's Ark Pudding
Asure, also known as Noah's Ark Pudding, is one of the most popular desserts in Turkish cuisine. It is made with healthy ingredients - like fresh fruit, dried figs and apricots, legumes and whole grain wheat - that are sweetened with sugar and fruit juices and cooked all together in one pot. Try this and all of our delicious Mediterranean recipes at Krinos Recipes.
Treat your family to Noah's Ark Pudding