New bulgur, rice and beans from Krinos
Rich in fiber, protein and antioxidants, Krinos recently launched a new line of bulgur, shelled wheat, Baldo rice and split red lentils. Enjoy four varieties of bulgur – from extra fine to extra coarse – plus bulgur mixed with vermicelli (which is perfect for pilaf).
Krinos Bulgur, Rice and Beans
Prepare for the Sugar Feast
No special occasion is complete without sweets - especially the upcoming Ramadan feast - also known as the Sugar Feast. Desserts and sweets are an essential part of every meal during the three-day celebration. Stock up now with Athens Phyllo and Athens Kataifi, two essential ingredients for many honey-drenched delicacies.
Athens Phyllo and Kataifi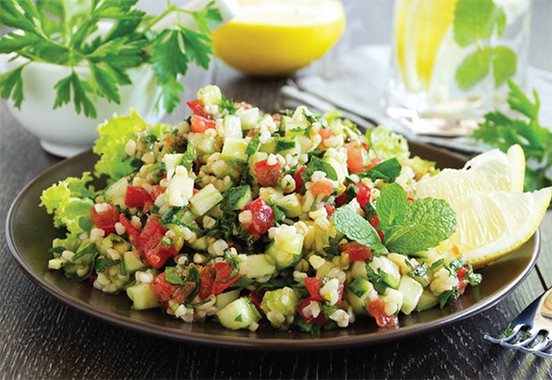 Treat yourself to Tabbouleh Salad
As the warm weather arrives, try Krinos Extra Fine Bulgur and make this super fresh, springtime salad. Not only is Tabbouleh delicious, it's packed with healthy ingredients and high in fiber, complex carbohydrates, antioxidants and healthy fats.
Tabbouleh Salad recipe