Marco Polo Homestyle Ajvar – New look with the same great taste
Marco Polo Homestyle Ajvar (pronounced eye-var) is a traditional Balkan spread made from fire-roasted red peppers and eggplant. Our Homestyle recipe – available in Mild and Hot varieties – is traditionally served as a spread on toast or can be used to enhance the flavor of roasted chicken and meat dishes. Ajvar is also delicious as a dip or a healthy condiment on your favorite sandwich.
Try Marco Polo Ajvar today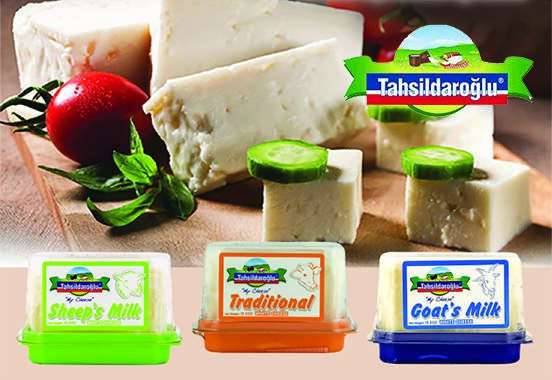 Delicious White Cheese from Turkey
With a taste and texture similar to Feta, Tahsildaroglu White Cheese comes in a number of varieties: cow's milk, sheep's milk or goat's milk. Low in fat and rich in probiotics, calcium and protein, our white cheese has a tangy and slightly salty flavor. Enjoy Tahsildaroglu White Cheeses in meze platters with a drizzle of Extra Virgin Olive Oil and dried oregano, or serve them with sliced tomatoes, cucumbers and olives for a classic Turkish breakfast. For hot preparations, try them on flatbreads, in omelets and in sauces.
Find your favorite Tahsildaroglu cheese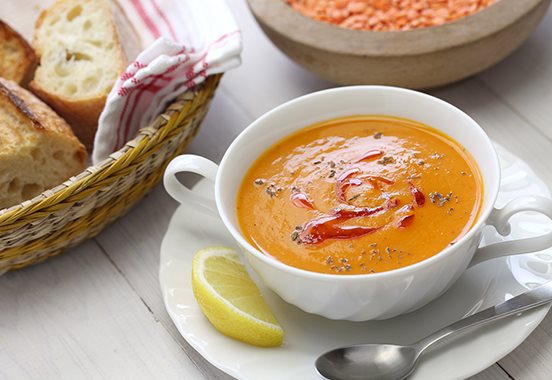 Red Lentil Soup with Lemon
This tasty red lentil soup with lemon, cumin, fresh herbs and a dash of chili flakes is the perfect balance of warm and tangy with just a bit of spice. Based on a Turkish lentil soup - and perfect for Ramadan - this naturally vegan and gluten-free soup is an excellent source of protein and is rich in vitamins. Serve it as a delicious starter for your family dinner or pair it with a salad and crusty bread for a light meal.
Treat your family to Red Lentil Soup with Lemon