It's Pasta Night with Melissa
Pasta is a long-time staple of the heart-healthy Mediterranean Diet and no pasta is more classic than spaghetti. Made from sun-drenched Mediterranean grains, Melissa Spaghetti #6 brings the authentic taste of spaghetti to your family's dinner table. Enjoy Melissa pasta, served al dente, with any imaginable sauce - from marinara to carbonara to puttanesca.
Check out the entire Melissa pasta line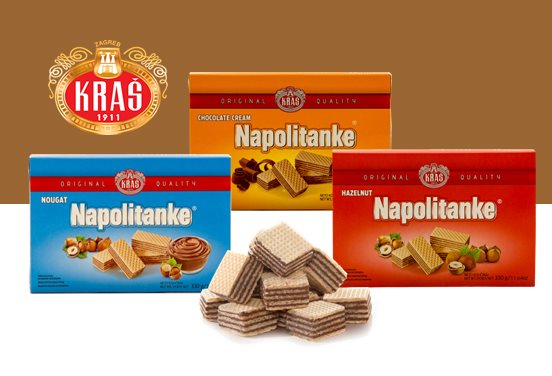 Treat yourself to Kraš Napolitanke Wafers
Kraš Napolitanke feature crispy wafers stacked together with layers of luxurious chocolate and flavored cream. Delicious with coffee, tea, milk or juice, these sweet wafers are a perfect after-school and after-meal treat. Kraš Napolitanke Wafers are available in chocolate, hazelnut, nougat, mocca, lemon-orange and rum varieties.
Find your favorite Kraš Napolitanke today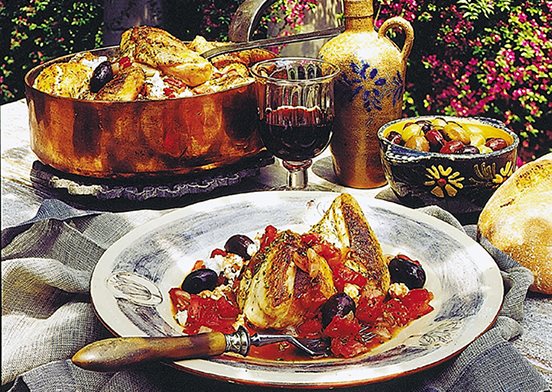 Delight your family by making Chicken with Tomatoes and Olives
Chicken with Tomatoes and Olives combines chicken with juicy plum tomatoes and Krinos Pitted Kalamata Olives and Greek Feta for a simple one pan meal. Perfect for any weeknight, serve this delicious dinner right out of the pan with a loaf of sourdough bread. Try this and all of our delicious Mediterranean recipes at Krinos Recipes.
Chicken with Tomatoes and Olives